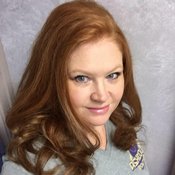 Hope Pierce-Sallade, M.Ed. Gifted/Talented Specialist
The Goals of the Gifted & Talented Department:
**Assist member districts to meet Arkansas State Standards for Gifted & Talented Education and Advanced Placement.
**Serve as a liaison with the Arkansas Department of Education, Office of the Gifted and Talented/Advanced Placement, parent and professional organizations, and other public and private agencies
**Promote gifted education through public awareness and advocacy.
Program Description:
During the school year, the cooperative's Gifted & Talented Education Program provides a broad range of services and activities incorporated into five strands:
on-site consultation and technical assistance, as needed

curriculum materials and resources

in-service training and staff development training

K-12 student activities

professional development opportunities
2017-2018 SWAEC Gifted & Talented Calendar of Events