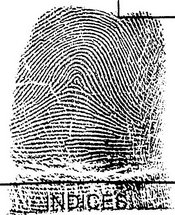 Fingerprint
Fingerprinting Services

SWAEC offers fingerprinting services for existing and pre-service educators and personnel in partnership with the Arkansas Dept of Education.
These services are offered during regular business hours and when the building is open to the public. Note that service hours may change on any given day. Please *CALL* our offices before coming to be fingerprinted to ensure that the service is available for the day you wish to be fingerprinted. You may call 870-777-3076 and follow the telephone prompts.
In order to expedite the process, please make sure you have the following *BEFORE* you arrive:
**EFFECTIVE JANUARY 01, 2018: NEW RULES***
ADE Site Regarding Fingerprinting and Background Checks
Commissioners Memo regarding new changes.