SWAEC Presents Third Annual Reading Fair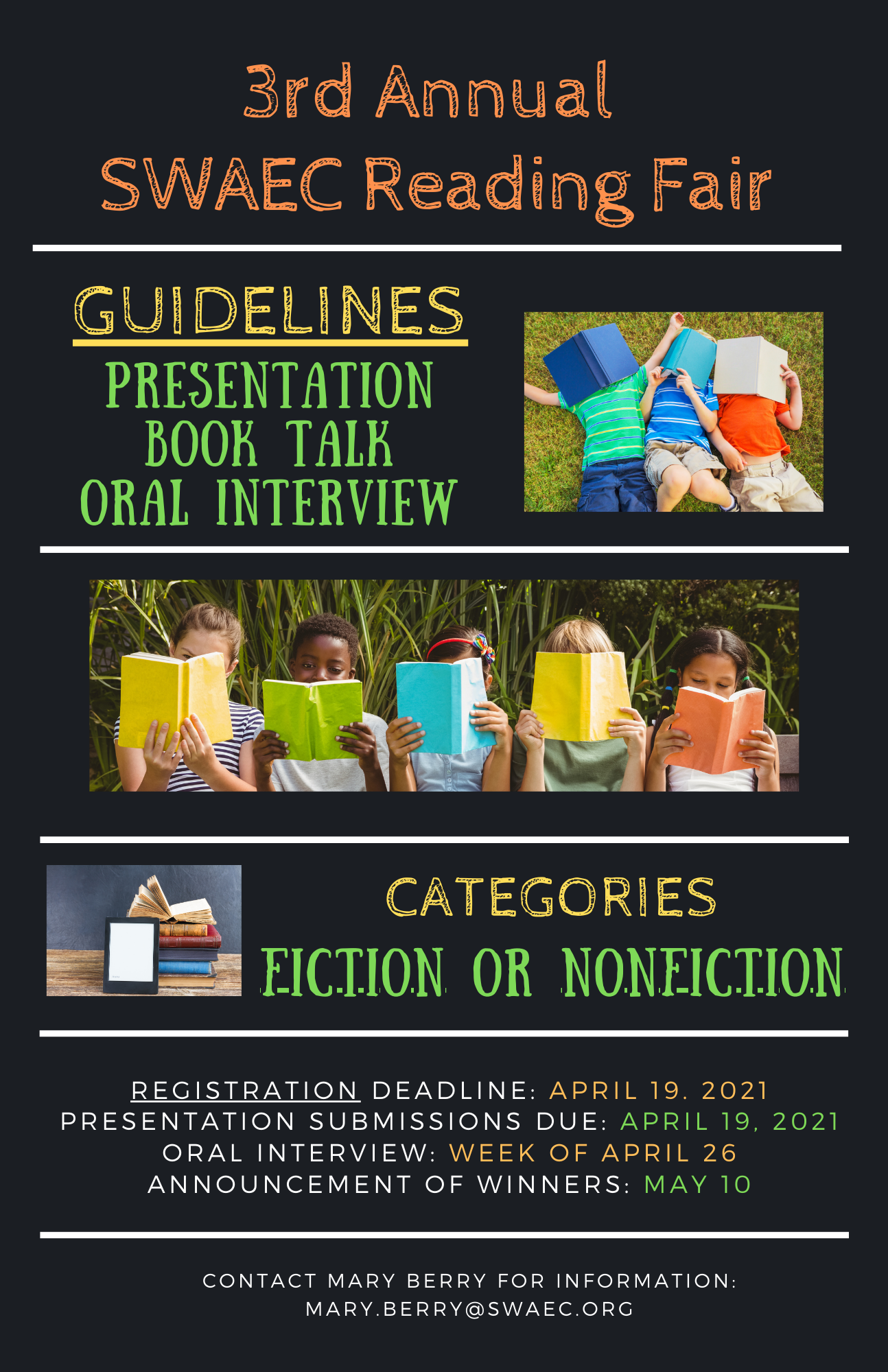 ---
Southwest Arkansas Education Cooperative is proud to present the Third Annual Reading Fair! Students from any of our member districts in Grades 3-12 are encouraged to take part in the event! Students will provide a presentation, a book talk, and an oral interview of their book. All interactions will take place virtually and comply with CDC, Arkansas Department of Health, SWAEC, and local district guidelines for proper health measures.
Students may participate in Fiction Multimedia Presentations or Nonfiction Multimedia Presentations. These will consist of the presentation, a student interview, and a book talk.
REGISTRATION DEADLINE IS APRIL 19, 2021, by 4:00pm! Registration Link is in the Reading Fair Rules document.

Please read ALL of the following rules and be sure to look over the rubrics:

Reading Fair Rules and Rubrics:
Contact Mary Berry with any questions: mary.berry@swaec.org