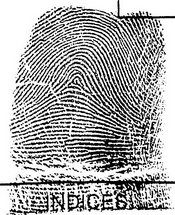 SWAEC offers fingerprinting services for existing and pre-service educators and personnel in partnership with the Arkansas Department of Education.


Required Forms BEFORE you arrive:

Steps for making a fingerprinting appointment:
Complete our health survey HERE. If you have had a fever,

are experiencing at least one of these symptoms: cough, shortness of breath, respiratory infection, sore throat, loss of sense of taste or smell, or if you have been exposed to the virus please do not proceed in making an appointment.

Schedule your appointment HERE.
Appointment Day:
Do not bring anyone with you to your appointment. You will be allowed inside for the appointment, but no one else will be allowed to come in with you.
Once you arrive at the co-op, park in the front parking lot closest to the college.
Before getting out of your car, call 777-3076 ext. 131 and let them know you are here. They will let you know when they are ready for you.
Wash your hands before being fingerprinted.
You must wear a mask at all times while in our building.
All of your paperwork must be completed before coming to SWAEC. If you come to your appointment without your completed paperwork, your appointment will be cancelled.